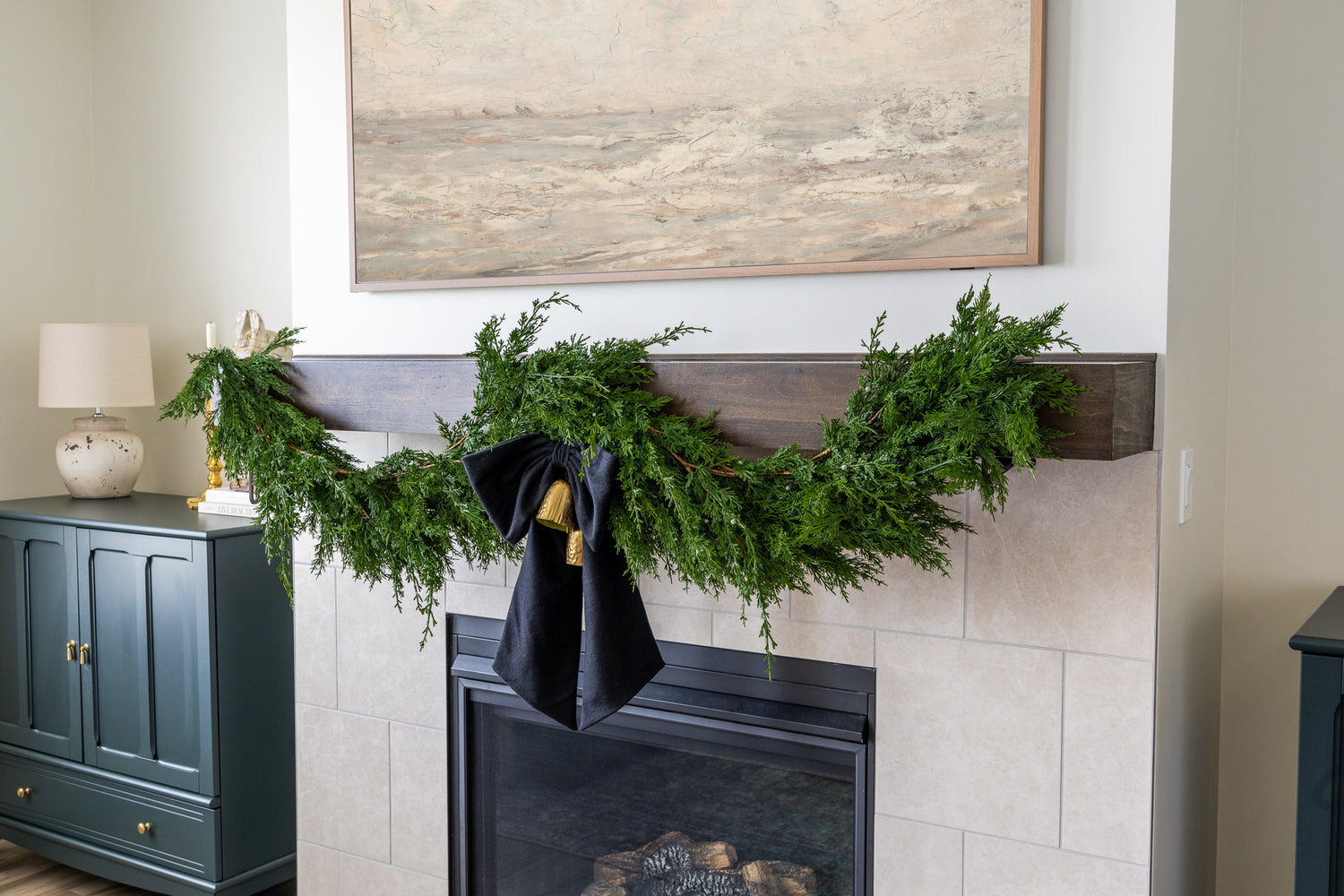 Christmastime is here!
Don't miss your chance to order our Holiday Collection! Each product is thoughtfully developed and beautifully constructed and will make your home feel festive and cozy! Hurry, supplies are limited and we sold out 3x last year!
Pre-order Today!
Shop our Holiday Collection!
Fast, free shipping.

We offer fast, free shipping on all orders.

Lifelike quality.

Our products look like the real thing, so you don't have to buy new every year.

Fair price.

We bring high-quality products at a fair price.

Sustainability.

Indefinate shelf life, lower carbon emissions, and 90% recyclable packaging.
Heads and shoulders above them all

OMGOSH - I opened my garland today to give it a test drive and it's soooo good devon! I have lots of faux garlands but this stand heads and shoulder above them all. I'm so glad I ordered early!! Thank you!

- Tracy G.

I don't know how you did it at that price.

"Oh my goodness!! This garland is too good! I don't think I've ever seen one this realistic that and is so full and I don't know how you did it at that price. Thank you, thank you!!"

- Adrienne H.

None of them compare to yours

I'm finally putting up garlands! I have a few and I have to say that none of them compare to yours. I'm not even sure what I'm going to do with the (letter) Floral ones I have.

- Brittany J.

Beautiful garlands

Beautiful garlands! I was too late in snagging the small wreaths byt I thrifted a preserved cedar wreath yesertday and I couldn't believe how close the faux garlands are to it in variation and texture.

- Janette B.

Can't wait to buy more

My husband walked up to my garland last night to smell it. He touched it and said, "Weird, it doesn't smell." Even after putting his nose to it and touching it he had zero idea it was fake. Can't wait to buy more next year!

- Valerie S.

Bravo - truly gorgeous

Bravo on a beautiful garland!!! I am rarely a "Fake" kind of person bc i love and prefer the look of real greens but this is truly gorgeous!

- Emily B.